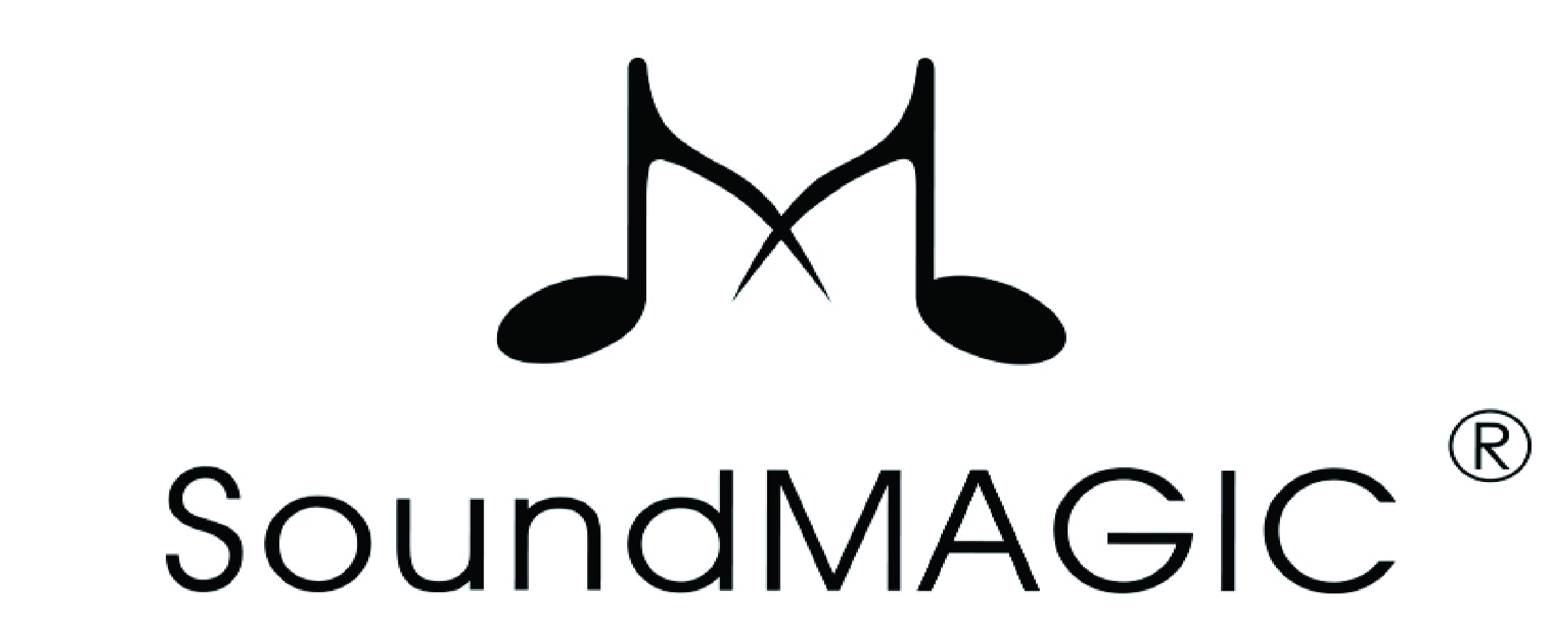 SoundMAGIC E10 Wired in-Ear Earbuds Powerful Bass HiFi Stereo Headphones (Gunmetal)
stars, based on
19
reviews
$49.99now$29.99 piece
| | |
| --- | --- |
| Quantity | Price |
| 1+ | $29.99 |
| 3+ | $28.49 |
| 5+ | $26.99 |
E10 wired in-ear headphones
|
gunmetal e10 wired in-ear earbuds
SoundMAGIC E10 Wired in-Ear Earbuds Powerful Bass HiFi Stereo Headphones (Gunmetal)
Bullet Point:
💕 COMFORTABLE FIT & DISTINCTIVE DESIGN: Powerful drivers and aluminium alloy housing. The ear fittings naturally match your ear canals. 6 sets of included ear sleeves sizes ensure a proper fit for all. They're more comfortable and less likely to fall out.
💕 ROBUST METAL EARPHONE BUILT to LAST: Unique, all metal earphone construction. The cord with durable oxygen-free copper wire inserted by hand, this process produces a more durable and longer lasting cord. The gold plated jack for reliable connectivity.
💕 POWERFUL BASS BALANCED with SUPER MUSICAL DETAIL:Brilliantly engineered with upgraded high quality dynamic drivers that pump out powerful deep bass and balanced crisp mids and highs, superior audio performance, extremely accurate listening experience.
💕 UNIVERSAL COMPATIBILITY: Widely compatible with any device with a 3. 5mm jack (including Android and iOS smartphones; devices without a 3. 5mm jack, like the iPhone 7, 8, 10, and Pixel 2, require an adapter-not included).
💕 WARRANTY & SERVICE: 1 year quality warranty,30-day worry-free refund or replacement. All SoundMAGIC products are rigorously certified. Any problem, please feel free to CONTACT us and we will definitely resolve to all of your satisfactions.
Product Description
Now this is what earphones should be like: solid metal construction, potent bass with balanced musical detail and vibrant colour combinations. With the E10 SoundMAGIC has again created an unbeatable achievement in the earphone world - truly the best value for money available! SoundMAGIC's acoustic engineers carefully configured the drivers of the E10 to produce exciting sound with powerful bass and balanced musical detail. They punch well above their weight in terms of sound quality. The in-ear design combined with the right ear tip makes sure the sound is not lost or diluted. Sitting comfortably in the ear canal, the E10 ensures hours of fatigue-free listening fun. Machined in one piece, the metal earphone housing make the E10 tough enough to withstand the rigours of everyday use. The splitter and jack connector of the E10 are also made of metal ensuring a long life of the earphones. Inside the sheath of the cord the twisted wiring ensures a tangle-free listening experience. A multi-award winning replacement for the basic earbuds bundled with modern portable devices: solid metal construction, potent bass with balanced musical detail and vibrant colour combinations. With the E10, SoundMAGIC has created an excellent value for money earphone!
Note: Manufacturer Recommends storing the earphone in its supplied case when not in use

Box Contains
SoundMAGIC E10 Earphones in Gunmetal&Black
3 pairs Dome shaped silicone ear tips (S/M/L)
3 pairs Flat silicone ear tips (S/M/L)
1 pair Double flange silicone ear tips (M)
1 x Cable clip
1 x Travel pouch
Tags:
e10 wired in-ear headphones
,
gunmetal e10 wired in-ear earbuds
,
powerful bass hifi stereo headphones
,
gunmetal hifi stereo headphones
SoundMAGIC is a purveyor of best headphones, gaming headphones, headphones, etc audio products at the right price.
Recent Reviews ( 19 )
By DAVIDMonday, 25 November 2019
Sound is full and nothing sounds woolly. I listen to a wide range of music from classical to country to metal and these cope well with everything I throw at them.
ByMr P.Monday, 25 November 2019
By Mr P.Thursday, 21 November 2019
As well as the, which is as good as they say - clear and defined - the other thing I'd really recommend these beauty's for is the cord - it just does not tangle like the Sony or Sennhiesers I have. Add £10 and they are still a bargain.
Bynicholas chownMonday, 18 November 2019
Love these headphones, great sound quality and they look good. They don't last forever but for the price I don't mind replacing.
ByJohn BrownThursday, 14 November 2019
Great value for near audiophile performance. Very good, clean and balanced frequency response. Bass was a bit lacking with rubber tips so I added Comply memory foam earbud tips and greatly improved bass response.
Bymb leeWednesday, 13 November 2019
These earphones have a great sound,and are fashionable and practical , very reasonably priced , no problems at all with them
By DanielMonday, 11 November 2019
Great earphones, amazing bass brilliant price, i cant argue, would recommend to anyone.
ByJessie SunSunday, 10 November 2019
I've used these headphones basically every day since I bought them in Augest 2019, and highly recommend them. I have owned more expensive Beats earbuds before, but these ones are far better value for money, in my opinion. Unlike previous earbuds I've owned, the cable is very sturdy, as is the plug. They also provide excellent noise cancellation - when playing dance/electronic music at a moderate volume as I usually do when working, I am able to completely block out the sounds of people having a meeting just 3 feet away from me (plus other normal office and cafe noises). I am very happy with the sound quality (given the price). I would definitely purchase them again, but they show no sign of breaking anytime soon!
ByKiran Monday, 04 November 2019
I purchased these headphones over 1 week ago. Today, I foolishly left them in my shorts pocket after a run. They went through a 30 minute wash, then 50 minutes in the dryer. Suddenly, I realized that they were in the dryer, even though I told myself multiple times to not forget to take them out of my shorts pocket. I ran to the laundry room and pulled them out. They were hot to the touch, and I mourned the lost of my headphones. I went back to my room and plugged them into my phone with zero expectations. Magically, they worked with full sound quality. I do not know what you did to these headphones to allow them to survive the test of an idiot, but thank you.
Bymr c gladwinFriday, 01 November 2019
Top sound quality at reasonable price. Comfy to wear.
By ianpenroThursday, 31 October 2019
Superb Set of earphones unbeatable for the Money clear sharp sound very good Bass don,tangle recommend them to anyone Buy them
By SteevoThursday, 31 October 2019
These earphones are red hot ive tried a lot of different ones over the years and for the money nothing comes close hey my wife son and daughter have all got a pair .i found these after reading reviews in what hifi even they said you wont get better for the money , very good build quality also.If you buy a set of these you wont be disapointed
ByAllen LeeMonday, 28 October 2019
Nice Earbuds - lot of bang for the buck here. Really happy with these earbuds. They are highly rated and deservedly so. The sound quality is far better than with the "el cheapo" earbuds but the price is not outrageous. I compared them to a pair that was twice as expensive and there was no significant difference that I could detect. They are very well made- mostly metal if you can believe that- with nice braided cords that are much less prone to tangling. If you are looking to step up to the superior sound of a "good" pair of earbuds without spending a fortune-this is it.
By Isabelle HarrisSaturday, 26 October 2019
The best headphones I have ever used. The sound and bass in these headphones is unmatched by any other headphones I have tried. My only minor complaint is I occasionally have to push them in a bit more to hear the bass when I am walking, but the headphones do not fall out, this minor gripe is worth the quality of the sound.
ByScott P SavageThursday, 24 October 2019
Very accurate for earbuds. Wish I had bought them earlier. No shorts in the cables yet (like skul... cough...ca....cough). These are not for bass-heads, but for people wanting clear and accurate, crystal clear sound. You can get more bass by changing the rubber ear pieces: plenty are supplied.
ByDaniel SmithSunday, 20 October 2019
Excellent, great frequency response, but perhaps just around 12000 hz a bit bright. The bass is clean and faithfully represented, if your looking for "boom" look elsewhere. It does not take alot to drive them as they are efficient. I listen to classical quite a bit and find them very good for that purpose. A very good value.
ByLanningtonSunday, 20 October 2019
they are great all around! really light come with a huge selection of ear buds, they have great sound quality and great bass :)they are also really tough with the metal case around the jack, splitter and each ear piece!
ByGinaSaturday, 19 October 2019
I bought these as a gift for my husband and I borrow them whenever I get the chance, the sound quality is amazing and the noise cancelling is great.
ByZack DupuisFriday, 18 October 2019
Great headphones. I had the Sennheiser CX300-II buds prior to these as well as Sennheiser cans (HD 449) so I swore by Sennheiser. When my third pair of Sennheiser buds stopped working (the cans however, are still great after consistent use for 4 years), I decided to venture into another brand that was of a similar sound quality but more sturdy. Some brief research brought me to these, which I thought were a decent price and looked good. After a week of use, I am very impressed. The sound quality is superior to the Sennheisers, and these seem sturdier too with a very strong cable with a hard casing. The bass is rich, the mids are clear and the highs are pretty good too. These headphones are pretty well balanced; they aren't too bright and the low end isn't too thick either. For the price, the clarity is outstanding. Assuming they don't have any further issues, I am very impressed with this product.

Your cart is currently empty.