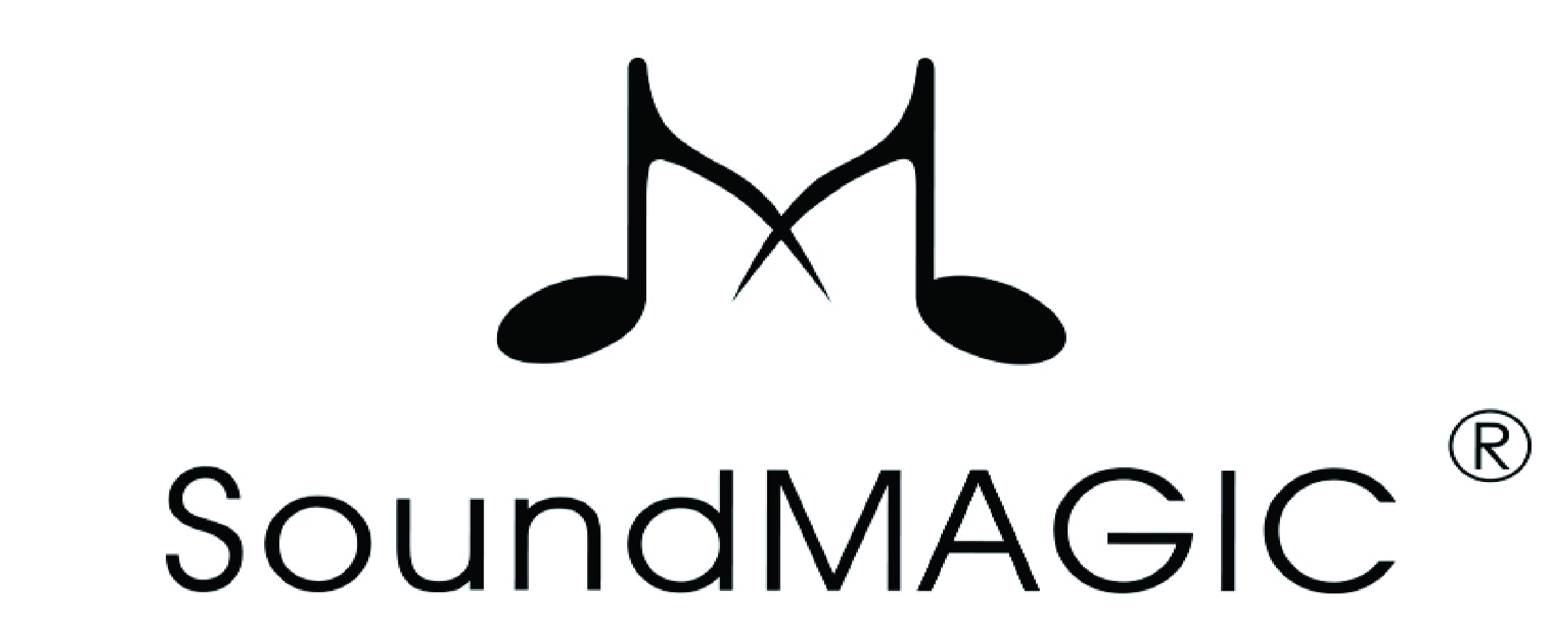 SoundMAGIC E11BT In-Ear Headphones Wireless Bluetooth HiFi Stereo Earbuds (Black)
stars, based on
12
reviews
$99.99now$69.99 piece
| | |
| --- | --- |
| Quantity | Price |
| 1+ | $69.99 |
| 3+ | $66.49 |
| 5+ | $62.99 |
E11bt in-ear headphones
|
e11bt in-ear headphones in stock
SoundMAGIC E11BT In-Ear Headphones Wireless Bluetooth HiFi Stereo Earbuds (Black)
Bullet Point:
1. REFINED SOUND: Reworked 10mm dynamic drivers give the SoundMAGIC E11BT a fresh, accurate, and mature sound. Expect a balanced profile, with fine detail underscored by comfortable, warm bass.
2. ENGINEERED HOUSING: High grade machined aluminium is hand painted to form the E11BT's housing, matching a refined appearance with a tough and lightweight build.
3. PRECISION CABLE: The E11BT features a tangle-resistant copper cable to deliver the best possible signal, ensuring no loss of quality as signal is converted to high resolution sound. The 24 bit DAC in the controller creates impeccable sound.
4. PERFECT FIT: Enjoy a snug fit with the E11BT's ergonomic design and multiple sizes of soft silicone eartips for an immersive experience. The earpieces are magnetized and snap together for a neat, contained fit when not in use.
5. PURE FREEDOM: Bluetooth v5.0 and AAC compatibility deliver a strong, reliable connection to your source player, and the E11BT's long-lasting battery ensures you're never tethered to a charging station. Feel confident with IPX4 water and sweat resistance. Built-in microphone and remote with volume control for play/stop music and answer/end calls.
6. WARRANTY & SERVICE: 1 year quality warranty, 30-day worry-free refund or replacement. All SoundMAGIC products are rigorously certified. Any problem, please feel free to CONTACT us and we will definitely resolve to all of your satisfactions.
Product Description
SoundMAGIC's award winning earphone gets better and better with each revision. Now fitted with an anti-tangle twisted-paid hi-fi cable, E11BT is the perfect headphone for everyday use. Remaining incredible value for money, the E11BT keeps on winning high praise from listeners worldwide.
Advantages:
● Wireless pendant headphones are great for outdoor sports and housework.
● The neckband is neither too hard or too soft. What's more , wearing it around your neck is firm and comfortable.
● High-quality aluminum housing, small size, light weight, long life.
● Compatible with almost all smartphones and other devices, including IOS, Windows, Android device, Bluetooth players, etc.
SoundMAGIC E11BT Earphones in Black
Silicone eartips (S/M/L), Storage pouch: 10 Pieces
(5 Pairs) of Final Audio Premium eartips in sizes; X-Small, Small, Medium, Large, X-large
Tags:
e11bt in-ear headphones
,
e11bt in-ear headphones in stock
,
soundmagic in-ear headphones
,
soundmagic in-ear headphones ce
SoundMAGIC is a purveyor of best headphones, gaming headphones, headphones, etc audio products at the right price.
Recent Reviews ( 12 )
ByDavid A C SpencerThursday, 28 November 2019
These are very high quality headphones with sound that is the best I have experienced for 'in ear' style. They react well to different sound settings from your music player (bit it phone or PC) and are supremely comfortable too. This last point is really key. Unlike some other headphones, they do not sit awkwardly in your ear. Very good indeed. The packaging and presentation oozes quality too with a handy case to carry them in.
ByGunaTuesday, 26 November 2019
I received these earphones in a good time and well packaged. Talking about the earphones themselves I need to say that they really do not dissapoint. First of all I liked the look of them- a smart and stylish design. Also the sound quality is so clear and balanced, and they are really comfortable to wear too. No noise spill which is great when you are using public transport. I'm really happy with these earphones and would recommend to anyone.
By JennyFriday, 22 November 2019
I am an Tinnitus sufferer and have tried many headphones but these are the first that don't exacerbate the discomfort I suffer trying to listen to music. Even with increased volume I have had no adverse effects and the sound quality is superb.
By JamesTuesday, 19 November 2019
Good sound for a reasonable price.
By FernieThursday, 14 November 2019
Product arrived very promptly. Sound quality good and doesn't 'leak'. Cable doesn't tangle, which means, I hope, they're less likely to get a loose connection (big problem with the last few sets of headphones I've had from Sony).
ByMark PackhamFriday, 08 November 2019
Having owned a SoundMAGIC E10 for many years, I was pleased to see them launch a new earphone. While I loved my E10 (which sadly died after a LOT of use), I think the E11 is even better. The housing is still lightweight and seems just as robust but it looks much more "grown-up". The sound is lively and vibrant and handles bass very well. It is clear enough to hear everything in the mix and can go pretty loud. I also like the fact the cable doesn't tangle when I store them in my bag. My initial impression is that the E11 is going to last just as long as my E10 did.
ByMike ThomasMonday, 04 November 2019
They deliver a range, throw and response that in-ear headphones should not. Plenty of detail, a slight warmth to the delivery, but very comfortable. In short, very pleased with these. Happy to recommend them.
ByRufus OculusSunday, 03 November 2019
The controls on the wire aren't great to use, however the audio and build quality otherwise is great.
ByAgneFriday, 01 November 2019
Amazing value for the money. I have tried quite a few pairs of earphones around the same price range, and these are definitely my favourite pick!
ByJimi JamesTuesday, 29 October 2019
Very well made and smaller than I imagined which is a good thing! Fits very well!
BySimon P.Saturday, 26 October 2019
Bought for my son to replace the (broken) AKG buds that came with his Galaxy phone. These have a different tonality to the AKG's but in a better way as far as my old ears can tell. Less bass heavy and clearer midrange. He really likes the sound and the build quality.
ByMiroslav SedaFriday, 18 October 2019
Sound is surprisingly good with a really rounded overall sound. Much better than previous version. Fit isn't the most comfortable but may be me.

Your cart is currently empty.