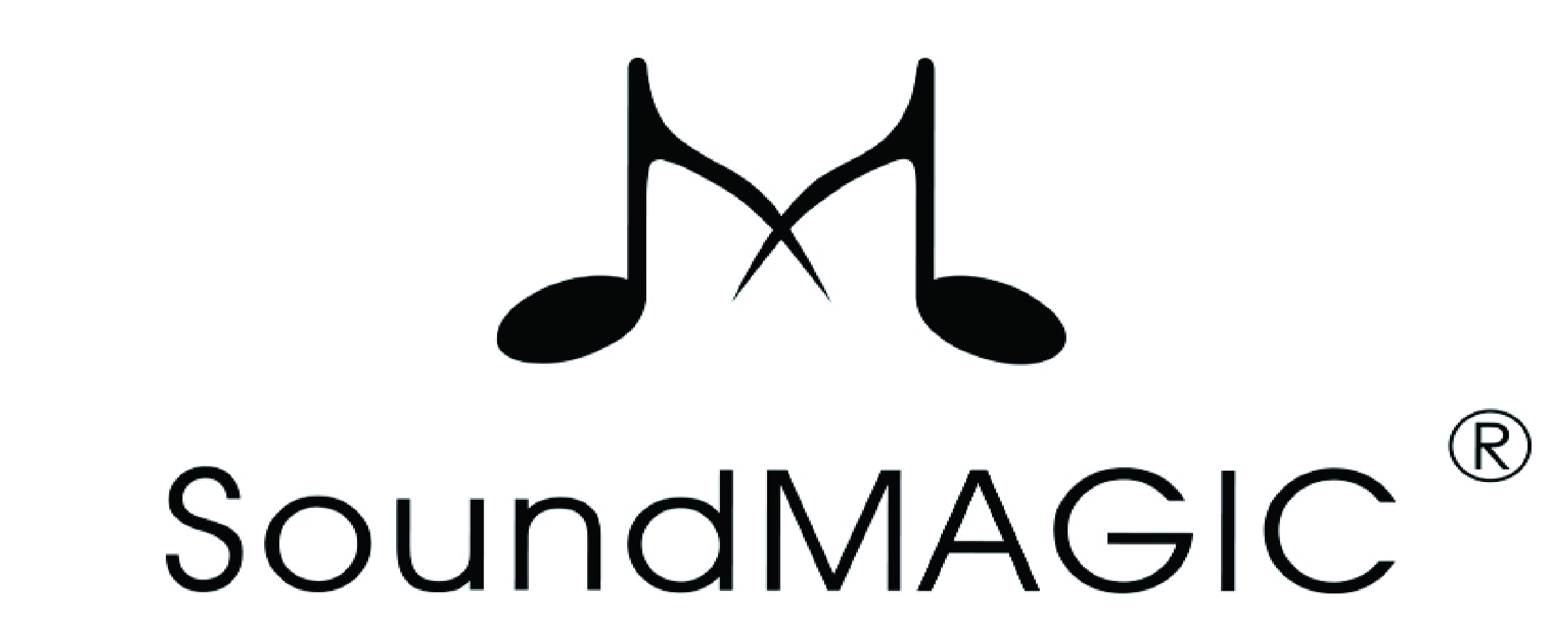 SoundMAGIC E50 Earphones Wired In-Ear Powerful Bass HiFi Stereo Sport Headphones (Gunmetal)
stars, based on
14
reviews
$59.99now$49.99 piece
| | |
| --- | --- |
| Quantity | Price |
| 1+ | $49.99 |
| 3+ | $47.49 |
| 5+ | $44.99 |
In-ear powerful bass headphones wholesale
|
gunmetal in-ear headphones wholesale
SoundMAGIC E50 Earphones Wired In-Ear Powerful Bass HiFi Stereo Sport Headphones (Gunmetal)
Bullet Point:
♬♬♬ POWERFUL BASS BALANCED with SUPER MUSICAL DETAIL: Original sound without emphasis of frequency. Brilliantly engineered with upgraded high quality dynamic drivers that pump out powerful deep bass and balanced crisp mids and highs, superior audio performance, extremely accurate listening experience.
♬♬♬ COMFORTABLE FIT & DISTINCTIVE DESIGN: Powerful drivers and aluminium alloy housing. The ear fittings naturally match your ear canals. 6 sets of included ear sleeves sizes ensure a proper fit for all. They're more comfortable and less likely to fall out.
♬♬♬ ROBUST METAL EARPHONE BUILT to LAST: Full metal earphone housing construction, The cord with durable oxygen-free copper wire inserted by hand, this process produces a more durable and longer lasting cord. The gold plated jack for reliable connectivity.
♬♬♬ UNIVERSAL COMPATIBILITY: Tangle-Free Twisted Cable Design, widely compatible with any device with a 3. 5mm jack (including Android and iOS smartphones; devices without a 3. 5mm jack, like the iPhone 7, 8, 10, and Pixel 2, require an adapter-not included).
♬♬♬ WARRANTY & SERVICE: 1 year quality warranty, 30-day worry-free refund or replacement. All SoundMAGIC products are rigorously certified. Any problem, please feel free to CONTACT us and we will definitely resolve to all of your satisfactions.
Product Description
SoundMAGIC E50
Out of extensive experience in earphone technology SoundMAGIC is proud to introduce the newest member of their ever growing earphone family - E50. Offering a strong build, superior musical performance and a comfortable ergonomic design, the E50 is sure to become a legend in the earphone world.
Finely attuned drivers in the heart of the E50 offer breathtaking sound reproduction that will satisfy with any musical genre even at higher volume levels without distortion. Power and balance are the foremost sound qualities of the E50 delivering a fast-paced and proportional accurate sound image.
Employing SoundMAGIC's traditional cylinder shaped housing made from lightweight aluminium make the E50 a robust earphone with strong ergonomics. Included in the delivery are multiple styles of silicone and Comply eartips to ensure the correct fit for every user. United with the correct fitting eartip the E50 offers increased sound isolation offering clean and undiluted listening fun.
Unlimited musical enjoyment.
Superior Sound
Tuned for delivering powerful bass and balanced musical detail, the E50 offer breathtaking sound reproduction that will satisfy with any musical genre even at higher volume levels without distortion.
Strong Build
Made out of one piece of aluminium, the metal earphone body makes the E50 robust and ready for the rigours of everyday life, whatever you throw at them. Inside the sheath of the cord a twisted cable ensures strength and a tangle-free listening experience.
Fit & Isolation
Ergonomically designed sound tubes sit perfectly in the ear canal and stay in the ear comfortably. The in-ear design combined with the right eartips seals music in and leaves unwanted noise out. Included in the delivery are multiple silicone and Comply eartips to ensure the correct fit for every user.
Box Contains
SoundMAGIC E50 in Gunmetal
3 pairs dome shaped silicone eartips (S/M/L)
3 pairs flat silicone eartips (S/M/L)
1 pair Double Flange silicone eartips (M)
1 pair Comply foam tips
Cable clip
Hard carrying case
Tags:
in-ear powerful bass headphones wholesale
,
gunmetal in-ear headphones wholesale
,
gunmetal in-ear headphones in stock
,
upscale in-ear headphones in stock
SoundMAGIC is a purveyor of best headphones, gaming headphones, headphones, etc audio products at the right price.
Recent Reviews ( 14 )
By ChrisTuesday, 26 November 2019
Best sound I've had come out of some earphones.
BymrjohncTuesday, 26 November 2019
Sound quality is very very good
Byjade westmorelandFriday, 15 November 2019
Cannot go wrong with any pair of soundmagic earphones. They're at a great price point and the quality & durability far exceed the likes of a 100 pound pair of beats earphones. Would recommend to anybody. I'm pretty fussy when it comes to some electronics & I know what I like & these hit the spot with all 3 pairs I own.
ByNiallThursday, 14 November 2019
Great sound and build quality. These sound nearly as good as my on ear £200 headphones. They build quality is holding up really very
By MikalMonday, 11 November 2019
I am no hardcore audiophile. But I have owned a few pretty expensive headphones. I needed a pair of in-ears to use for work, as my neck was hurting. Now I just use these, and the cable is so great. They look awesome and sound SURPRISINGLY well.
ByHarry HolmesSunday, 10 November 2019
Sound quality is really good but they do seem a little low on bass compaired to what I'm used to. This can be fixed by playing around with my phones equaliser but its something to take in mind when buying these. Overall I'm very happy with these headphones and hope they live as long as my e10s did.
ByJamesSSunday, 10 November 2019
These certainly aren't the perfect set of earphones, but they're the best you can get for the price.
ByMR P.Sunday, 10 November 2019
Nicely packaged, and sound great - a nice upgrade from the SoundMAGIC E10 Earphones - Silver/Black I had before.
By Steve MMonday, 04 November 2019
I was looking for a step up in sound quality from a pair of Sony in ears a bought 6 months ago which I find too bright/aggressive in their balance. Had heard good things about SoundMAGIC and initial impressions are great. Sound is clear and detailed without being tiring and the bass seems to be tuneful and weighty where needed.
ByMickTheGreekSaturday, 02 November 2019
Excellent sound and very durable. I have had them for two years and no issues. They are far superior than much more expensive earbuds I have owned. Great fit and noise insulation. Highly recommended.
ByJack WarnerFriday, 01 November 2019
Had these for just over a year with nearly every day use, wrapping around phone, dangling over shirt etc. with no wire or sound issues. Very durable and good sound quality.
By EsqueWednesday, 30 October 2019
Louder than life. Excellent sound, good quality.
ByMr Paul KettleWednesday, 30 October 2019
Superb sound quality and wire does not tangle as much as cheap pairs. I use these with foam East buds and very comfy.
By jtMonday, 28 October 2019
better than average ear phones, good bass depending on what foam used, but best of all is the cable, it doesn't make a noise when tapped or moved unlike some and seems harder to tangle in a annoying knots! for the price its definitely up the with more expensive items.

Your cart is currently empty.